The America's Test Kitchen Shop is the official book store for all of our cookbooks and branded merchandise. We also do exclusive one-day deals for cooking tools that we've tested and love. 
The challenge was to design and build a shop homepage that makes it easy to find what you're looking for (or to stumble upon something new), while staying on our current, limiting shop platform; and product pages that balanced the depth of information behind every product with the information necessary to drive a sale.
I designed and wrote the html for the homepage, as well as all the detail pages, adding notes in the code to allow others to update information when necessary.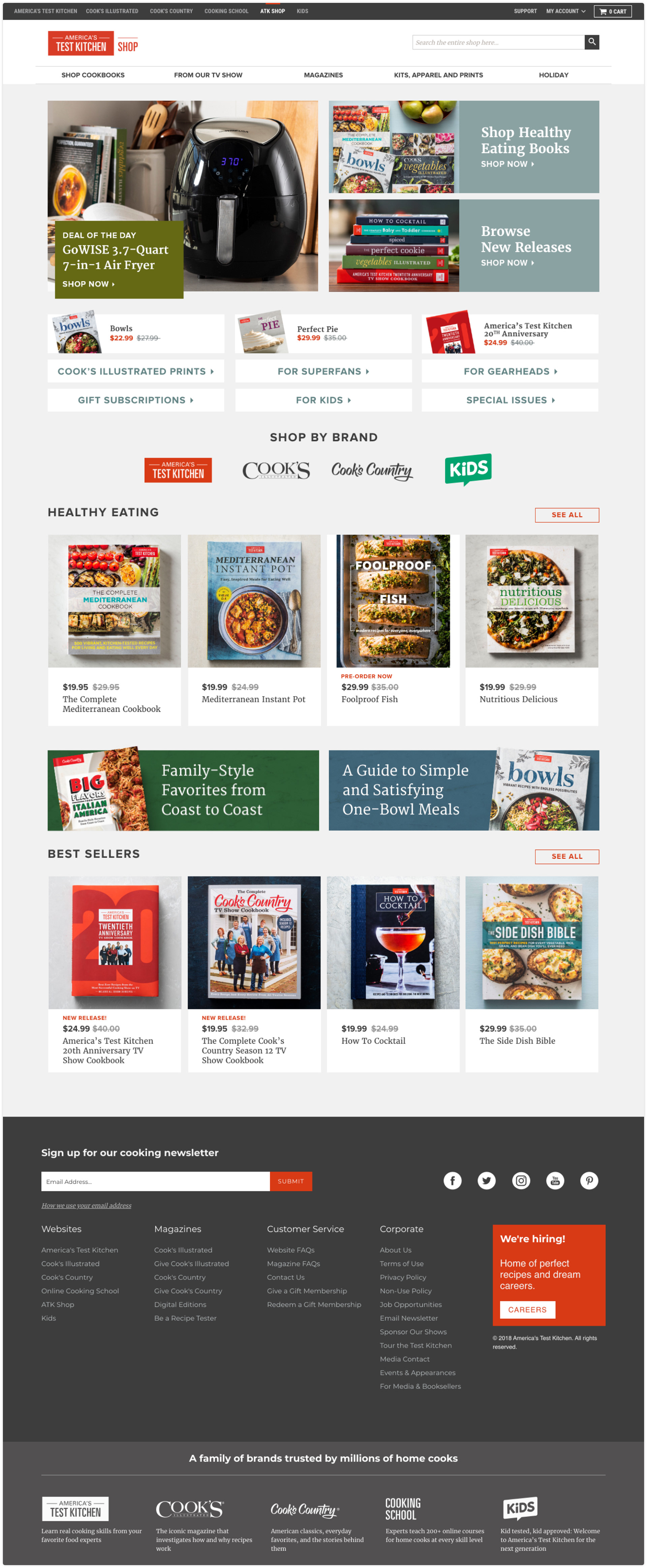 We utilized Hotjar to track our users typical paths to detail pages as well as to see where people were dropping off on any given page.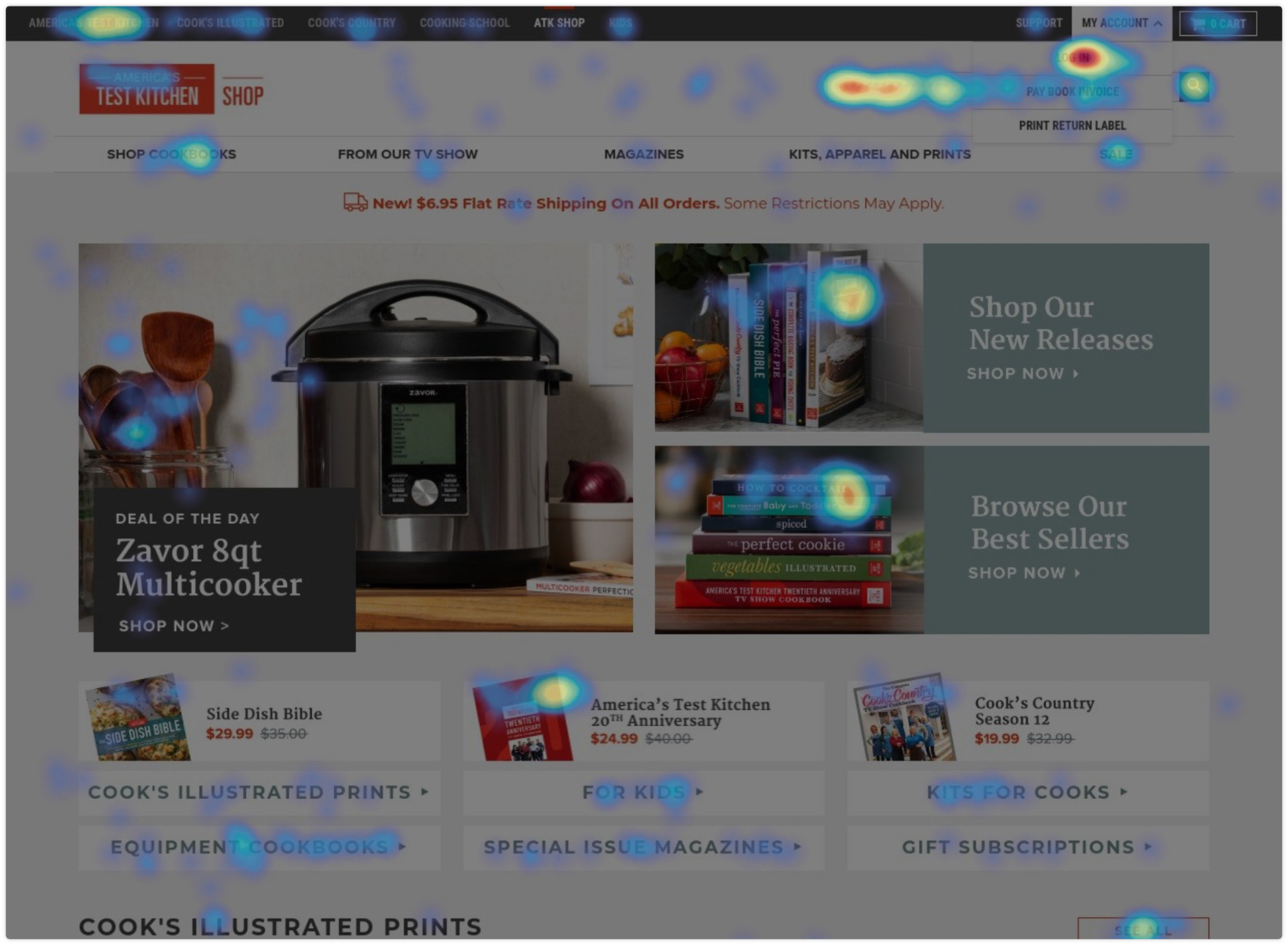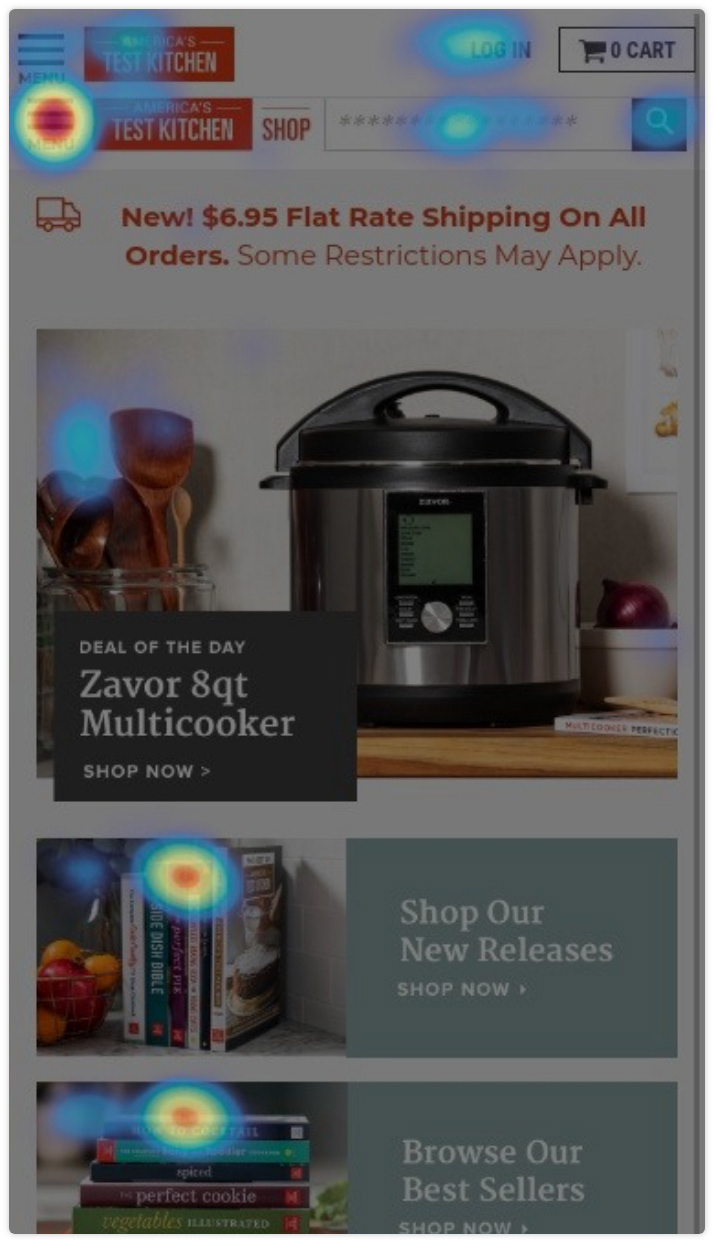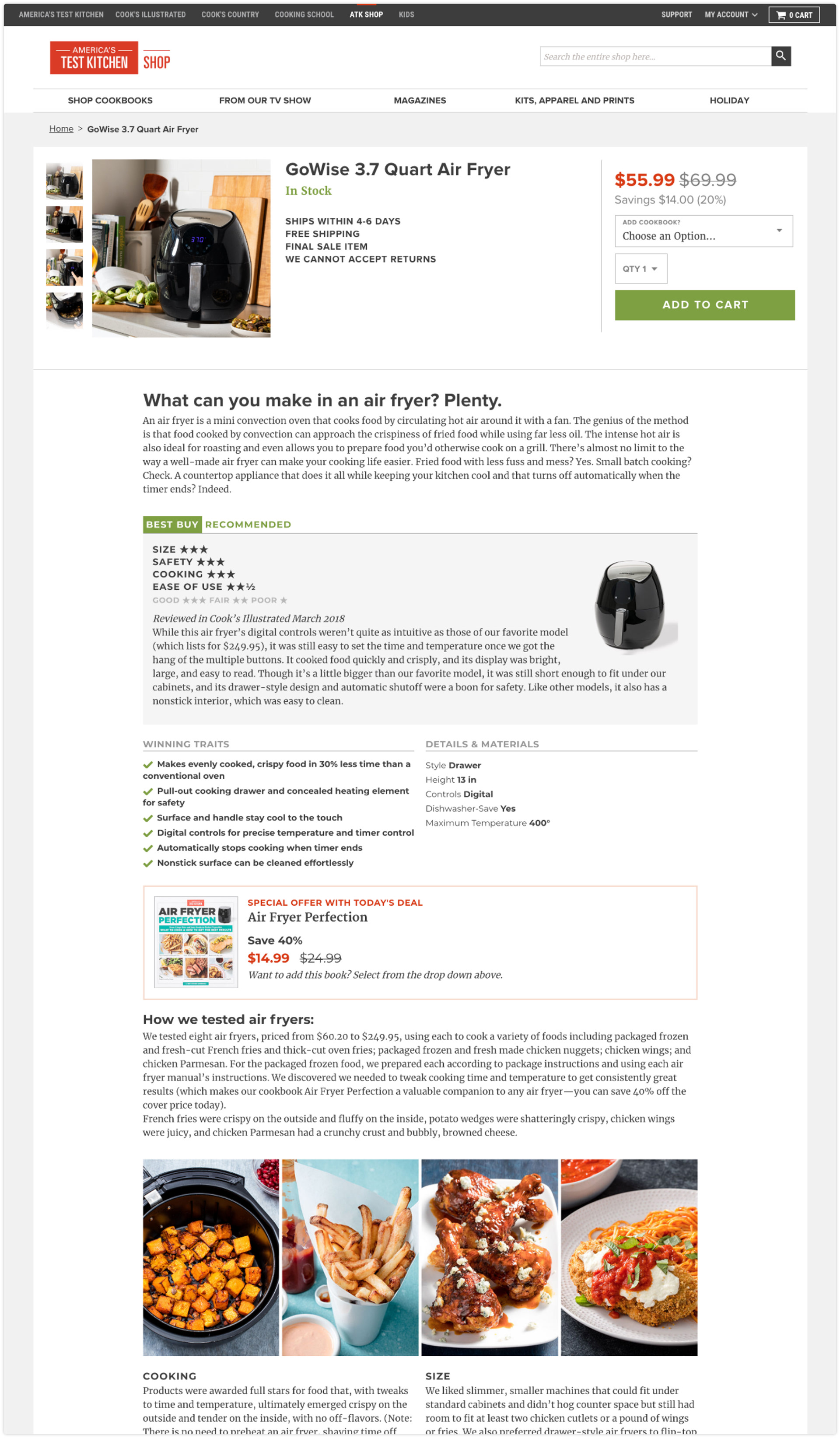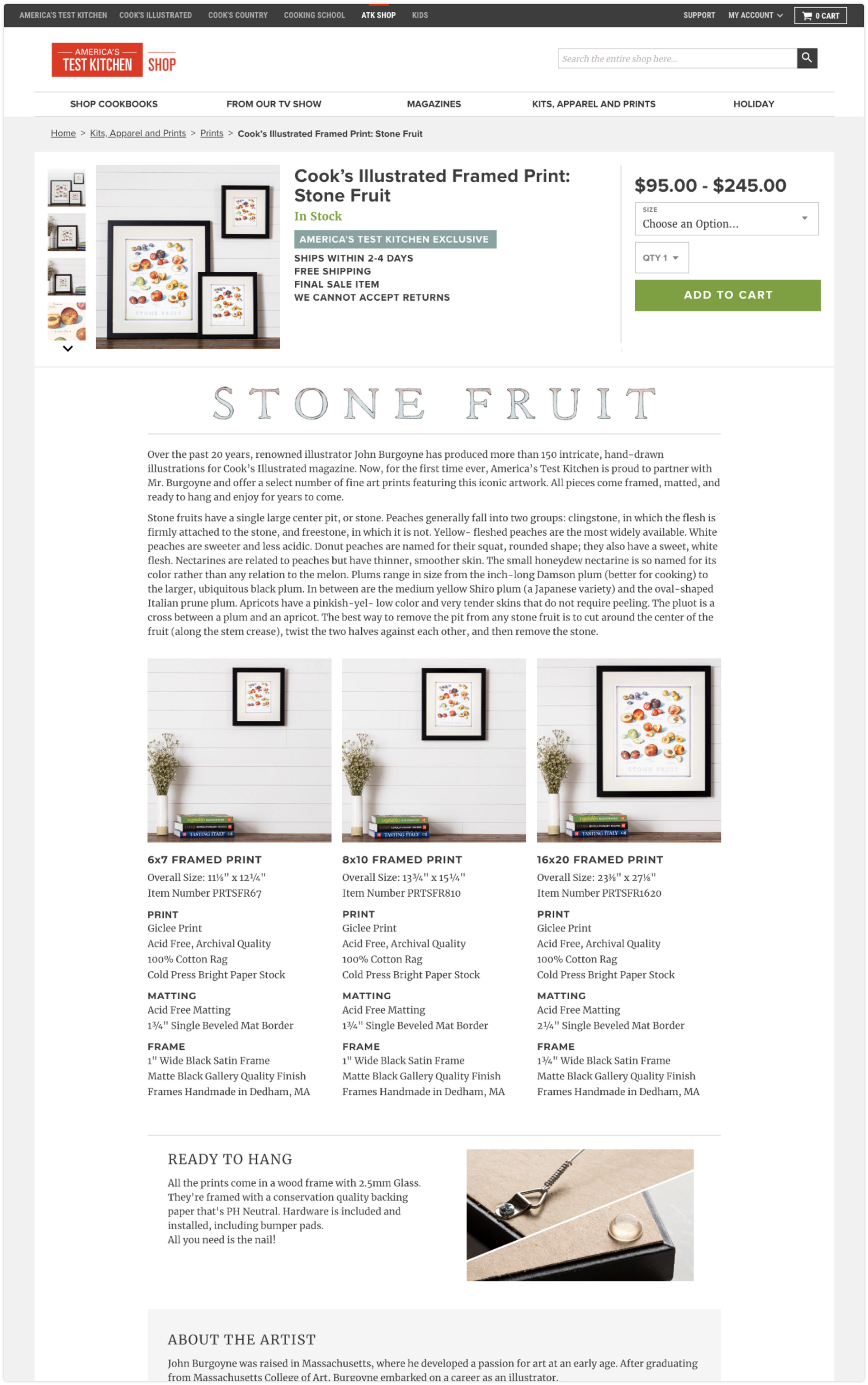 UX Design Partner: Kate Tetreault