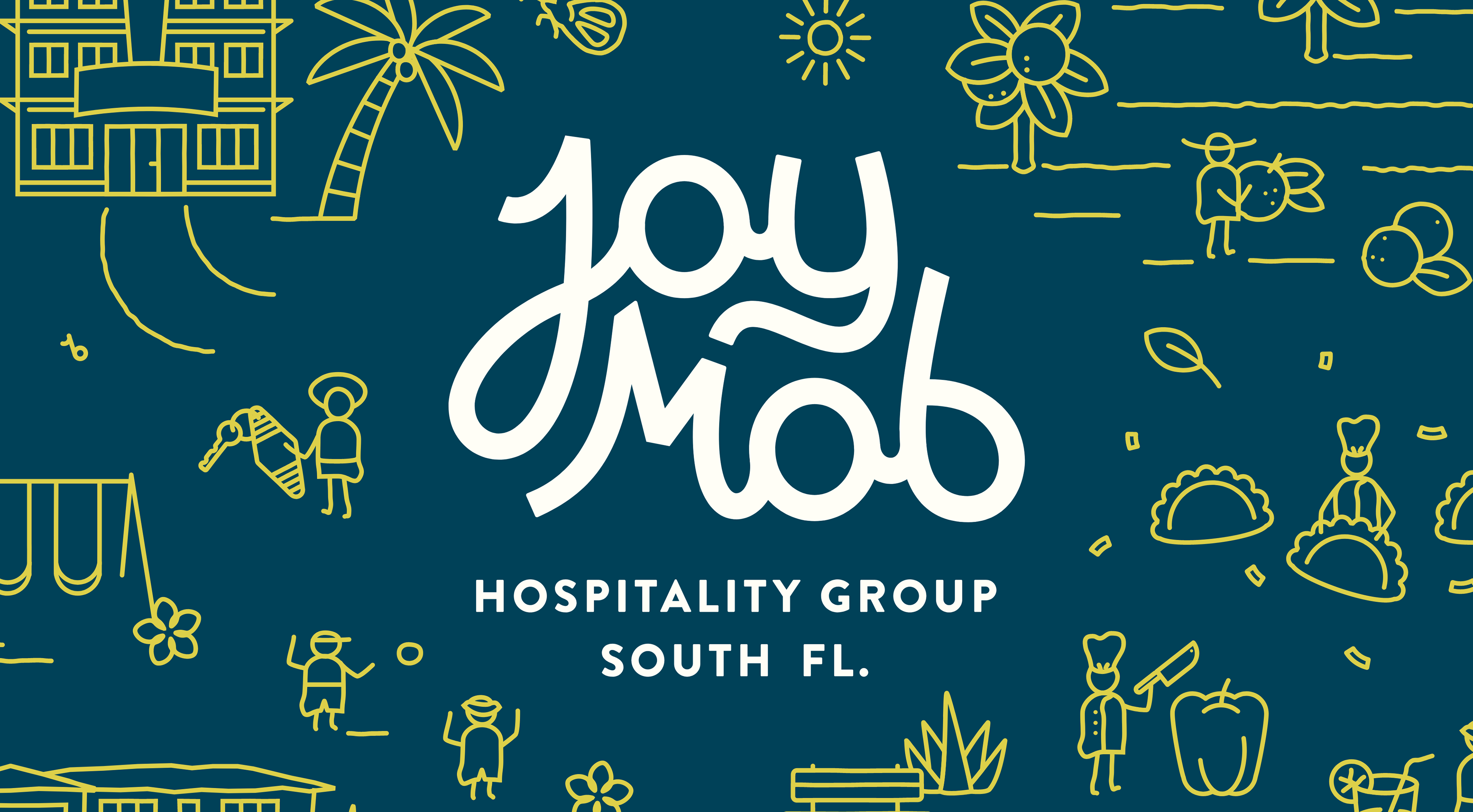 Joymob is a new kind of hospitality management. One that cares about the locals of south Florida and the joy of community. We worked to build an identity that fit the vision for their new business.
The Joymob logo evokes a feeling of friendliness, connection and the endless summer that is South Florida. The letters playfully intertwine like the local waterways that bring people together. The illustrations are purposely without smiling faces, pointing to a bigger vision for joy and community.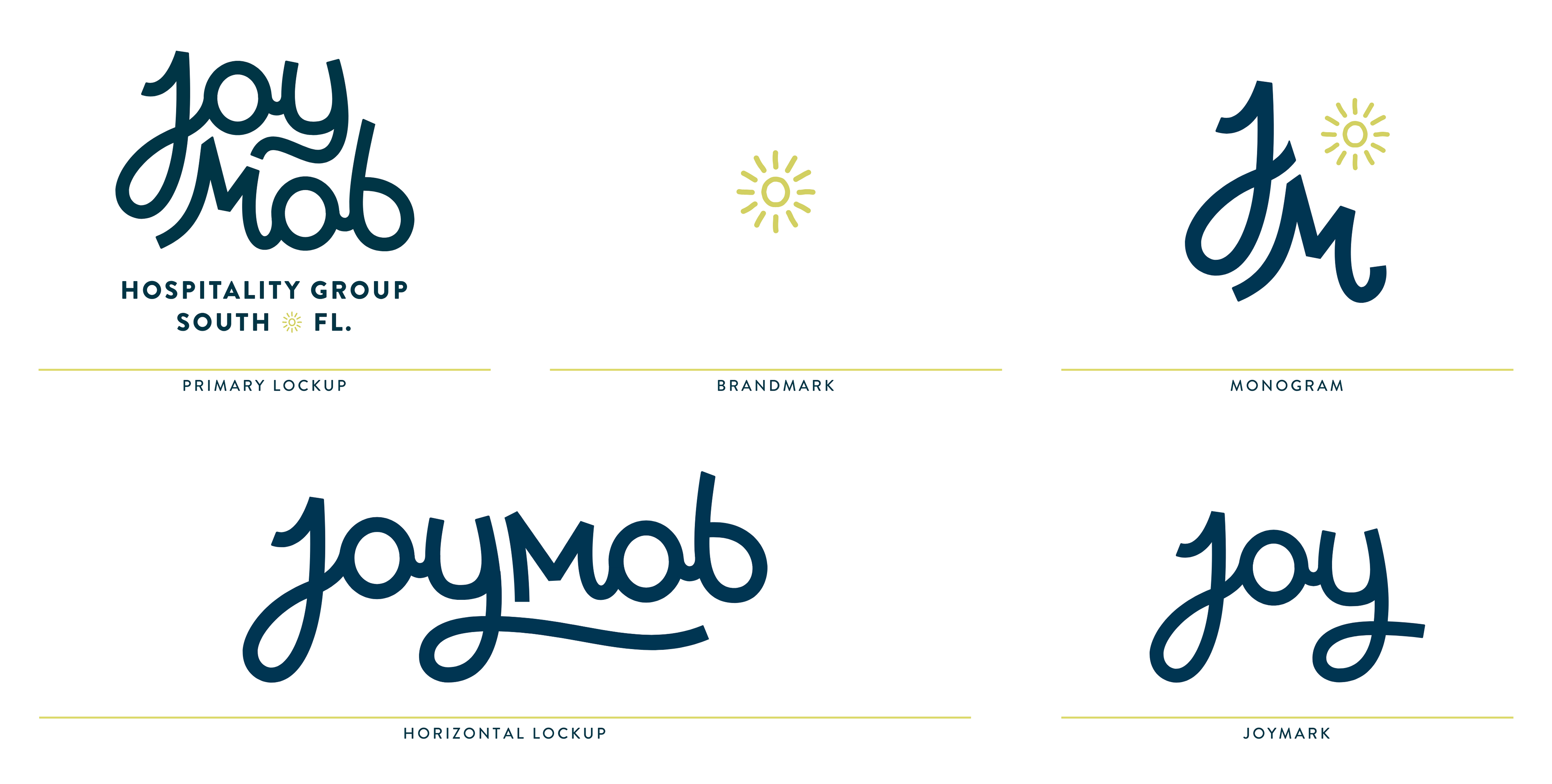 NEIGHBORHOOD
Three different home styles illustrate a local neighborhood.
LOCAL PRODUCE
Via an orange grove.
MONARCH
Monarch Restaurant hinted at here with a butterfly on outdoor dining.
HOTEL
In the center, an art-deco hotel sits waiting for guests, a visitor is approaching holding a room key.
PARK
Shown to be for children and nature lovers alike. There are swings, open spaces, and park benches to sit on.
MUSIC
A singer performing for an audience.

RESTAURANTS
Two chefs: One preparing local empanadas, one prepping local peppers.

BAR & DRINKS
Stand alone drink and someone holding a cocktail.