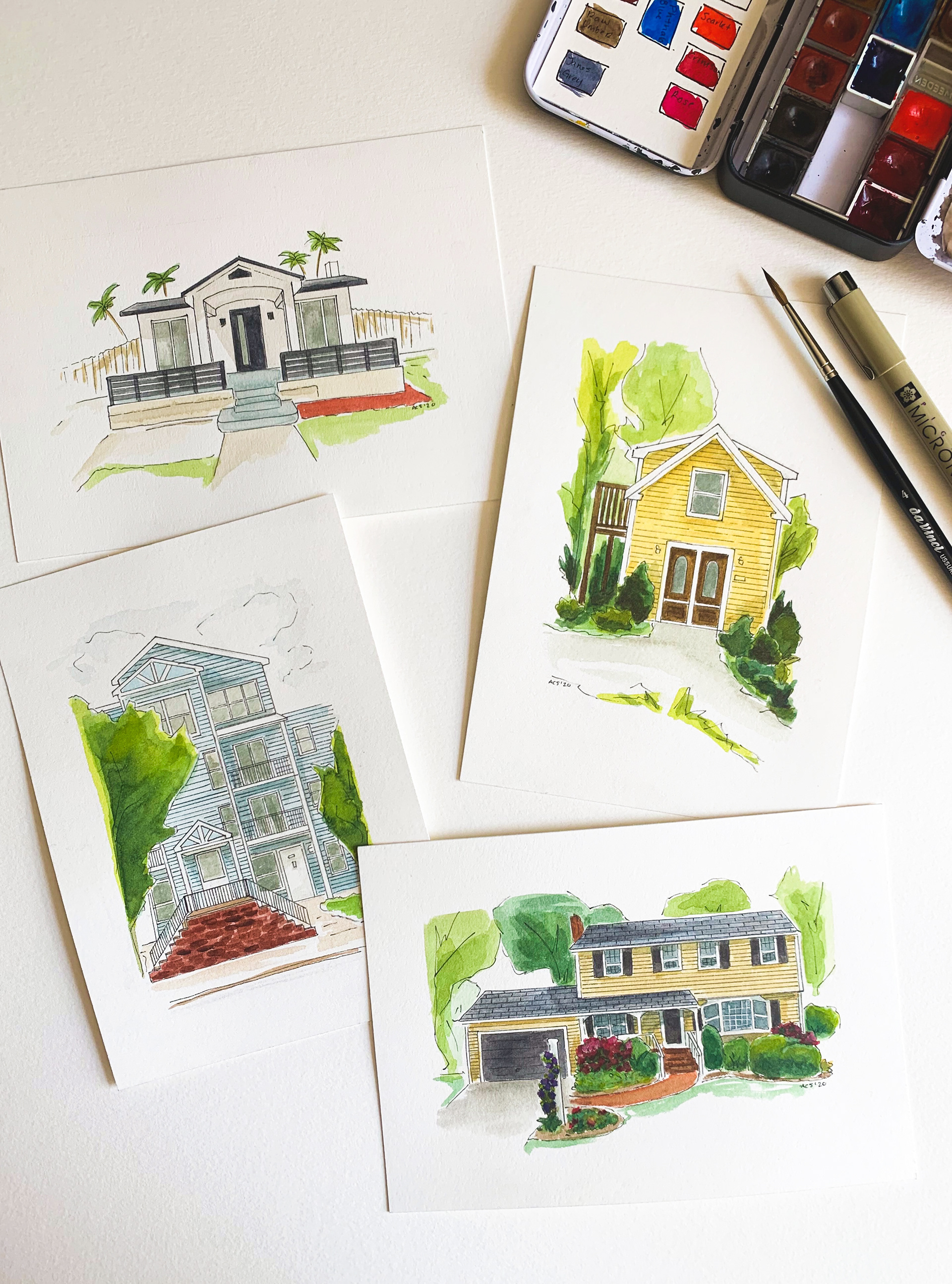 Whether you just bought your first home, you want to memorialize your childhood home, or you have priceless memories in a killer vacation home... no matter what your reason for wanting a custom home painting, I'd love to illustrate it for you!
5" x 7" 
Matted in an 8" x 10" mat with backing
Free Shipping!
​​​​​​​​​​​​
DETAILS


- Professional Grade Watercolors (pigments don't fade with time!)
- 100% Cotton, hot press 140 lb. Watercolor Paper (Acid Free and Archival Quality)
- White Mat and Backing with Core Bevel Cut (Acid Free and Archival Quality)
​​​​​​
I'm not currently taking orders, but if you want to be notified when I am again, let me know!